Online Courses

5 Online Sound Healing Courses

You are invited on an extraordinary journey of healing, transformation and self-discovery, as you explore the potential of sound to light up your life and restore balance and harmony to mind, body and spirit. Video Introduction

1. Free sound healing course Learn how to create healing sounds to support your health, vitality and well-being.
2. Sound healing – Become a Shining Light – 11 Module Course 11 in-depth modules for healing mind, body and spirit.
3. Short courses These courses are for you if you want a short course but with a lesser time and financial commitment.
4. Advanced Sound Healing Techniques Accelerate your healing, growth and transformation.
5. Training for group facilitators and therapists To give you the knowledge, skills and confidence to facilitate sound healing groups, or include sound healing in your existing work with clients. Starting March 2022

Health, Happiness and Well-Being

Online courses to support you to heal on all levels, and fill your life with love, joy and vitality.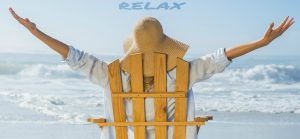 Health, Happiness and
Well-Being
Online courses to support you to heal on all levels, fill your life with love, peace and happiness, and work towards reaching enlightenment in this lifetime.
Spreading a golden light.
To help spread a golden light throughout the world, I donate 10% of fees from every course to organisations which work to enhance the lives of others and relive suffering, including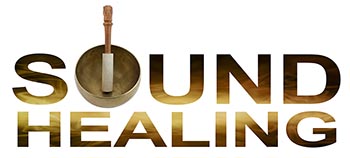 Courses to accelerate your healing, growth and transformation
Sign up for my Newsletter
Sign up to receive your 15 minute free guided relaxation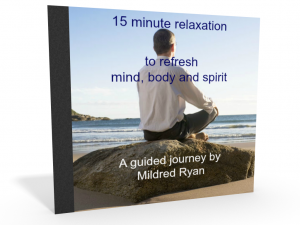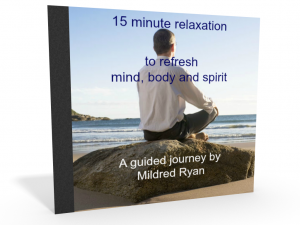 Sign up for a Free Online Sound Healing Course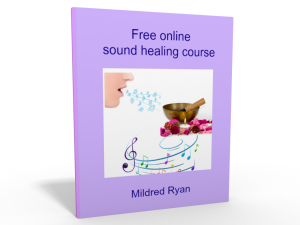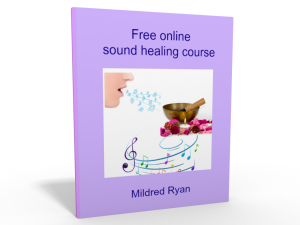 Golden steps to inner peace, happiness and enlightenment
€14.99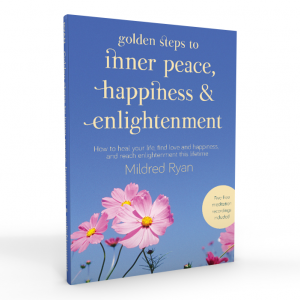 This book will transform your life and the lives of others. It is a step-by-step guide to heal your life, find love, peace and happiness and reach enlightenment in this lifetime.
includes 5 Free audios "Guided Healing Journeys"
A collection of 7 CDs and MP3s
MP3s €7.99 – CDs €9.99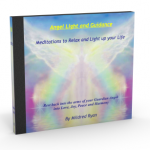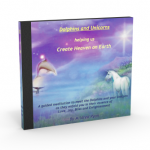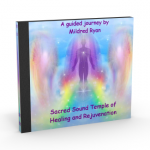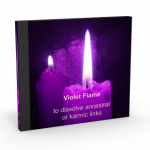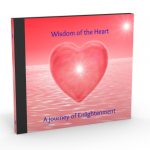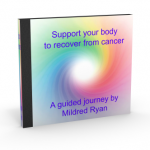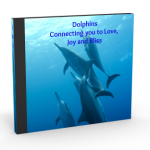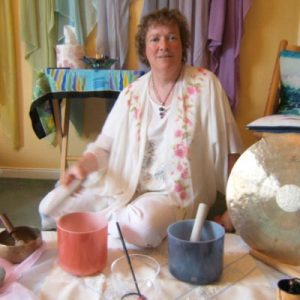 Mildred is an international teacher, healer and author, and receives many invitations to share her wisdom at workshops and conferences around the globe.  I'm delighted to have this opportunity to introduce myself to you.
I'm passionate about helping to create a wonderful world where we can all live happy, healthy and fulfilled lives, while caring for each other, all life forms, and our Planet Earth.
I have studied with many expert teachers and healers. My own journey of healing and growth has brought me many gifts, a deeper connection with my spiritual essence, and a desire to help others to heal and connect with their own guiding wisdom. It is an honour to share my life's work with you.
My greatest desire is to help you to heal on all levels, step forward into your full potential, and create the life of your dreams – filled of lightness and joy, love, peace, abundance and fulfilment. It gives me great joy to connect people to the wisest aspect of who they are – their divine essence, and see them shine as they step fully onto their life path and into their power.
TESTIMONIALS FOR MY BOOK
"Mildred is one of the most gifted people I have ever had the privilege to work with. Her visualisations are truly amazing and her voice has the purest vibration and tone – I wholeheartedly recommend her CDs and books – they are a joy to listen to and read."
Elizabeth Ann Inspirational teacher and author
"All the challenges in life are gifts in disguise and this book shows you how to deal with them so that you expand your levels of enlightenment all the time. Mildred's light shines through this book and it will bring you love and joy as you read it. It will also help you create the life of your dreams. This is definitely a book to read and re-read. "
Diana Cooper International speaker and author
"Mildred shines beams of dancing light on nuggets of ancient and new wisdom, that help us find the truth of who we really are. In so doing she offers us a more sane, gentle, loving and much happier other way of being."
Joy Orpen Journalist and author
Testimonials
TESTIMONIALS FOR SOUND HEALING:
"I attended Mildred's sound healing course in Findforn and Tokyo. It was such a beautiful experience to feel and know the power of sound. I am practicing the toning and noticing miracle effects every day. "
Fumi Finch, Tokyo.
"I felt like a heavy weight had been lifted. I went from feeling heavy and burdened to feeling light and joyful."
Sarah
"My experience of Mildred is that she is intimately connected to spirit and the sounds she creates feel as if they flow directly from the sacred sound current. One of her many gifts is that she presents this in a gentle, simple, grounded and non-invasive way. "
Ann
"Mildred is a professional. She holds a very safe, supportive, nurturing space which facilitates deep healing. I felt very nourished by the sound therapy. It supported deep healing work that I am doing, in a gentle yet powerful manner. "
Karen.