Online Courses

5 Online Sound Healing Courses

You are invited on an extraordinary journey of healing, transformation and self-discovery, as you explore the potential of sound to light up your life and restore balance and harmony to mind, body and spirit. Video Introduction

1. Free sound healing course Learn how to create healing sounds to support your health, vitality and well-being.
2. Sound healing – Become a Shining Light – 11 Module Course 11 in-depth modules for healing mind, body and spirit.
3. Short courses These courses are for you if you want a short course but with a lesser time and financial commitment.
4. Advanced Sound Healing Techniques Accelerate your healing, growth and transformation.
5. Training for group facilitators and therapists To give you the knowledge, skills and confidence to facilitate sound healing groups, or include sound healing in your existing work with clients. Starting March 2022

Health, Happiness and Well-Being

Online courses to support you to heal on all levels, and fill your life with love, joy and vitality.
You are here:
Home
/
About Mildred
Introducing Mildred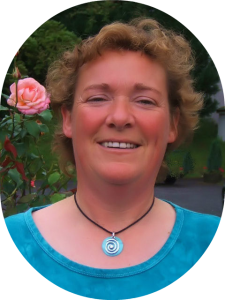 Mildred is an international teacher, healer and author, and receives many invitations to share her wisdom at workshops and conferences around the globe.
I'm delighted to have this opportunity to introduce myself to you.
I'm passionate about helping to create a wonderful world where we can all live happy, healthy and fulfilled lives, while caring for each other, all life forms, and our Planet Earth.
I have studied with many expert teachers and healers. My own journey of healing and growth has brought me many gifts, a deeper connection with my spiritual essence, and a desire to help others to heal and connect with their own guiding wisdom. It is an honour to share my life's work with you.
My greatest desire is to help you to heal on all levels, step forward into your full potential, and create the life of your dreams – filled with lightness and joy, love, peace, abundance and fulfilment. It gives me great joy to connect people to the wisest aspect of who they are – their divine essence, and see them shine as they step fully onto their life path and into their power.
My passions
I'm passionate about nature, animals, sailing, swimming in the ocean, and walking in the peace and beauty of wild mountains and forests. For many years my focus has been on creating a beautiful and tranquil place that I call home, the place where my soul resides, with all its hopes and dreams, thoughts and emotions. This is an on-going process of healing and clearing out old thoughts, emotions and patterns of behaviour, to make room for the best part of myself to emerge and be seen.
Inner peace, happiness and enlightenment
In my work I love to guide people on the steps that they can take to heal their lives, and step into the flow of love, joy, peace and abundance on all levels. I firmly believe that we can all reach a level of enlightenment this lifetime. There is a great inner wisdom within every person which will guide them to their true potential.
Dreams come true
I felt like I had won the X Factor, when I heard that my first book 'Golden Steps to Inner Peace, Happiness and Enlightenment' was going to be published. It was accepted by the first publisher I sent it to, so I didn't get any reject slips! This was one of the highlights of my life and a wonderful day of celebration.
My vision for the book is that people will be empowered with skills and tools to heal their lives, find love and happiness, and reach enlightenment this lifetime.
Healing with sound
Sound nourishes my soul and has been my healer and teacher. I love to tone and create healing sounds, particularly while out in nature, where I am most inspired, and feel closer to my soul than anywhere else.
I'm passionate about sharing sound healing techniques with others, showing them how they can support their health, vitality and well-being with sound, particularly the sound of their own voice – a free gift and a powerful sound healing instrument.
My vision – a new golden era
We are living in exciting times where the possibilities for growth and expansion are enormous. My vision for my life and work is that I will contribute to creating the new Golden Age, which is being birthed right now, and support others to achieve their heart's desire.
If you would like information or advice on any aspect of my work, please get in touch. I will be delighted to hear from you.
I wish you many blessings, vibrant health and happiness
Mildred