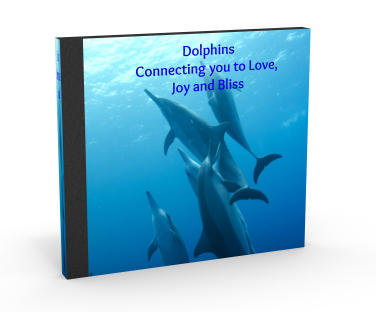 Dolphin Bliss
Dolphins are a bridge of light, connecting you to your Divine Essence, where you experience oneness and access higher wisdom and cosmic knowledge.
Track length: 29 minutes
Listen to a 3 minute sample
As the dolphins enfold you in their pure essence, they will guide you to connect with your own divine essence – to the wisdom and bliss of who you truly are. You will find your own sonic key, your own sound, which will help take you back into the flow of pure joy and deep wisdom again at any time.
You will also receive a special message from the dolphins, and will have an opportunity to ask a question.
This guided meditation is downloadable in MP3 format,
and is delivered to your email address following purchase.