Free Gifts included with my Book – Golden Steps to Inner Peace, Happiness and Enlightenment
Thank you for purchasing my book. Below you will find a sign up form which will link you to the 5 free guided meditations in MP3 format which you can listen to or download.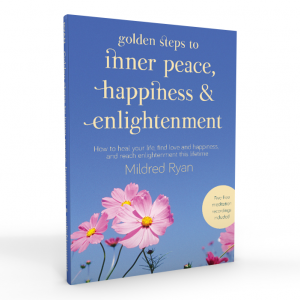 5 Free MP3 Downloads With Book – Golden Steps To Inner Peace, Happiness And Enlightenment
These are the 5 free audios that you will be able to listen to, or download.