Tune into the loving energies of your heart – the wisdom of your mind – and the guidance of your Higher Self, asking the wisest aspect of your being, and the love and light of your soul to guide and assist you.
Exercise: Form a Heart – Mind – Higher Self connection.
Preparation: Find a quite place where you won't be disturbed for 5 minutes. You will find it helpful to tone the sacred sound OM (the sound of creation) as you follow the steps of the exercise.
Step 1: Focus on the loving energies of your heart, so open and full of love, ready and willing to love in all situations. Let a picture form in your mind of rays of love radiating from your heart.
Step 2: Send a wave of loving energy from your heart upwards to your mind, bathing your mind in love, helping you to open to the highest thoughts. See the love from your heart cleansing any old thought patterns and day to day concerns, so you are free to think the most positive and helpful thoughts that will support and nourish you.
Step 3: Now send your wave of love even higher, up to your higher mind or Higher Self just above your head, connecting you to your deepest wisdom, light and guidance.
You have now joined your heart – mind – and Higher Self in a flow of sacred energy.
Step 4: Invite a flow of love, light, wisdom and guidance from your Higher Self to flow down through your body, right down to your feet, bathing all levels of your physical body and aura with this high frequency light, love, wisdom and guidance.
 
Step 5: There may be a question that you would like to ask – ask your question, then relax. Know that the answer will be revealed to you through wise thoughts dropping into your mind, or images or pictures forming on your inner vision, or through how you are feeling. Or the answer may be revealed to you later in the day, or over the next few days.
Forming a Heart – Mind – Higher Self connection is also a wonderful way to start your day, and will ensure that everything you do and say, and all your decisions, will be based on love.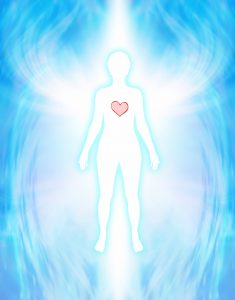 Sound Healing Workshop – Light up your Life – on 25th May 2019
Experience the transformative power of sound to light up all your cells and systems, so that you become a shining light, ready to create the life of your dreams, filled with love, peace and happiness.
We have the ability to support our health, vitality and well-being on all levels, and light up all our cells and systems with healing light.
We can access our inner wisdom and healing intelligence to guide us, transform anything that no longer serves us, and become all we can be.
In this one-day workshop you will have the opportunity to accelerate your healing, growth and transformation.
I'm passionate about showing you how to step up to a new higher level, and take charge of your own healing.
The focus will be on creating sounds to:
Connect with your powerful inner healing intelligence.

Boost your immune system.

Expand your consciousness.

Deepen your connection with your authentic self.

You will also send healing sounds to wherever they are needed within your body, mind and spirit.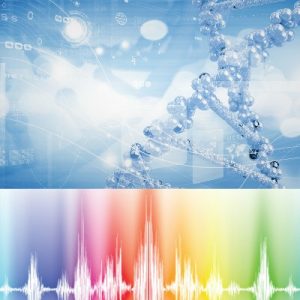 When: Saturday, May 25th, 2019.
Venue: Arc Healing Yoga Room, Arklow, Co. Wicklow.
Investment: €100
Time: 10.00 a.m. to 5.30 p.m.
If you would like more information, please email me at mildred@mildredryan.com, or tel. 086-8531010.
To secure your place, please click on the 'Enrol in this Course' button below.